Create a Brilliant Print Ad
24-hour Communication Challenge
Fri 24 Mar 2023 at 15:00 | Briefing session | in-person
Thu 30 Mar 2023 | Winners & Feedbacks session | virtual
Mon 04 Apr 2023 at 19:00 | Awards & Networking Night | in-person

The Young Lions Print Competition challenges all young creatives from agencies and client organisations and freelancers.
Team Challenge
Each team consists of two young professionals who work for any type of agency, client organisation or as a freelancer. Teams can be combined.
Professions
It suits best to Copywriters, Art Directors, Designers, Graphic designers, etc.
Age Limit
All Young Lions participating in the competitions must be 31 or younger, born on or after 23 Jun 1992. A good understanding of spoken and written English is essential.
The Prrint category capacity is 40 teams.
24-hour Challenge | From Brief to Work Submission
Create a stand-out, captivating and unique print ad. It needs to be in A3 landscape format. A few days later, the Print jury will judge all work created and submitted. All teams will join a virtual feedback session with a jury and have a unique chance to hear specific feedback on every piece of work. The competition is entirely in English.
Key visual
Create an A3 landscape print ad.
Written submission
Consist of 2 parts (max. 150 words each): Cultural/context information. Insight.
Take part in a race to greatness. Wherever you are in your career, just starting or super senior, you can benefit from it.
Like in sports, some go for the win and others for the experience. And everybody gets learning.
The Most Practical Way of Learning
You are naturally motivated to give your best performance as you participate in a competition. Moreover, you can compare your thinking and proposed solutions with others.
Unleash your Creative Potential
We ask you to be as creative as possible and come up with something extraordinary. We want you to enjoy the joy of creating. It is the feeling you want to experience every day. It's addictive.
Young Lions unmasks your strengths and weaknesses. You get lots of input on where to focus your effort and energy to better yourself, both in expertise and skills.
Is Your Great Good Enough?
So you think you are great. Bring your A-game and show it to the industry. Winning the competition will give you the proof; it takes only 24 hours to know it for sure.
Succeed in the competition and enjoy it. You will get recognition and credit from your peers, superiors, competitors, clients, parents, partners, and even your pets. Fame awaits you.
Winning such a coveted accolade as Young Lions gets you into the spotlight of our industry and brings you more exciting opportunities sooner than expected. We have plenty of such examples.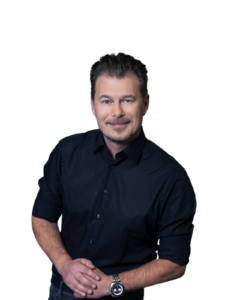 Creative Director, TV Nova
Peter is a creative who likes to break down walls and build new worlds. He has over two decades of experience in creative, digital and marketing, and he's learnt from and led some of the great fellows at Fallon, Lowe, VCCP and VMLY&R in Helsinki, London and Prague. Along the way, he's picked up some coveted international silverware like Clios, Effies and Cannes Lions.
"At Young Lions, you get to see first-hand how incredibly talented, energetic and resourceful young creatives are. And there's nothing quite like cracking a brief that can change people's lives, with only 24 hours to respond."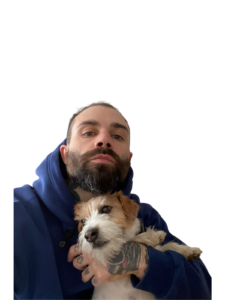 Mauro is a highly accomplished creative professional that likes to define himself as a "multipotentialite", a person with a diverse range of interests and creative pursuits in life. With a natural talent for big ideas and faultlessly crafted campaigns, he is always ready to question the status quo and explore new avenues for creative expression. Mauro began his career as a fashion photographer in Italy, where he quickly gained recognition for his creative vision and attention to detail. He then transitioned into the advertising industry, working on national, international, and global accounts in both Italy and Czech Republic. Today, Mauro is the proud creative lead at VMLY&R, where he continues to push the boundaries of what is possible in the advertising industry. His unwavering commitment to excellence and his infectious enthusiasm are an inspiration to those around him, and he is widely regarded as a thought leader and innovator in his field.
"Shake things up and be a game changer."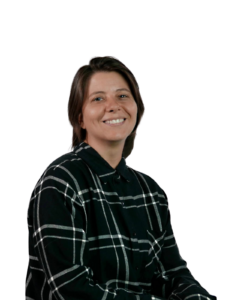 Senior Art Director, Optimist Inc.
A Brazilian creative based in Prague since 2016, Marina has more than 15 years of advertising experience. She has run her own agency in Sao Paulo and worked for major players in the Czech market at Ogilvy, Havas and currently, at Optimist Inc., the agency behind Škoda Auto global communication. With a humanistic Architecture background, she believes the best ideas are often the ones that address our fundamental needs.
"As the world shifts and shakes the creative industry, one thing remains unchanged: the power of a good idea."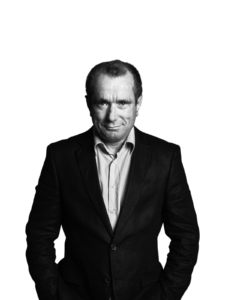 Creative Director, Czech Promotion
Entry Fee
13.600 Kč (+VAT)
What Is Included
Participation of your team in a competition and the opportunity to win.
Recording of your presentation and Q&A.
Individual feedback session for each team with the jury.
Recording of your feedback session with the jury.
Entry to the Awards & Networking night.
Opportunity to attend Winners camp – for all medalists.