Demonstrate your innovative approach to PR campaign
24-hour Communication Challenge + Virtual Presentation
Fri 24 Mar 2023 at 13:00 | Briefing session | in-person
Wed 29 Mar 2023 | Presentations, Winners & Feedbacks sessions | virtual
Mon 04 Apr 2023 at 19:00 | Awards & Networking Night | in-person

The Young Lions PR Competition challenges young professionals from agencies and client organisations and freelancers.
Team Challenge
Each team consists of two young professionals who work for any type of agency, client organisation (including small local brands) or as a freelancer. Teams can be combined.
Professions
It suits best to PR specialists, PR managers, Digital speciliasts, Digital strategists, Campaing specilists, Social media mangers, Digital managers, etc.
Age Limit
All Young Lions participating in the competitions must be 31 or younger, born on or after 23 Jun 1992. A good understanding of spoken and written English is essential.
The PR category capacity is 25 teams.
24-hour Challenge | From Brief to Work Submission
Create an innovative PR-led campaign detailing how the idea will be executed in selected channels and PR activities creatively used. Demonstrate your concept and strategy in 10 slides PowerPoint presentation. A few days later, pitch your work in 5 minutes to the Media jury. The competition is entirely in English. Create an innovative communication strategy detailing how the idea will be executed in selected channels and PR activities creatively used.
Presentation
No more than 10 slides to describe your communication strategy. Later to be presented to the jury.
Written submission
Consist of 3 parts (max. 150 words each): Creative Idea/Insight. Strategy. Execution.
Pitch Presentation
You will get 5 minutes to pitch your work to a jury, followed by a 5-minute Q&A.This is the time to shine and persuade the jury about the power of your campaign.
Take part in a race to greatness. Wherever you are in your career, just starting or super senior, you can benefit from it.
Like in sports, some go for the win and others for the experience. And everybody gets learning.
The Most Practical Way of Learning
You are naturally motivated to give your best performance as you participate in a competition. Moreover, you can compare your thinking and proposed solutions with others.
Unleash your Creative Potential
We ask you to be as creative as possible and come up with something extraordinary. We want you to enjoy the joy of creating. It is the feeling you want to experience every day. It's addictive.
Young Lions unmasks your strengths and weaknesses. You get lots of input on where to focus your effort and energy to better yourself, both in expertise and skills.
Is Your Great Good Enough?
So you think you are great. Bring your A-game and show it to the industry. Winning the competition will give you the proof; it takes only 24 hours to know it for sure.
Succeed in the competition and enjoy it. You will get recognition and credit from your peers, superiors, competitors, clients, parents, partners, and even your pets. Fame awaits you.
Winning such a coveted accolade as Young Lions gets you into the spotlight of our industry and brings you more exciting opportunities sooner than expected. We have plenty of such examples.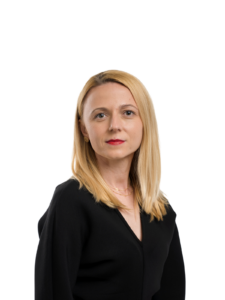 Barbora is with WPP agencies more than 12 years. She transformed her skills from pure PR women to multichannel specialist combining social media expertise with PR and influencers knowledge running campaigns across 10 countries. She won first Effie award in Ogilvy with pure PR project (and 15 others in last 6 years).
"I believe that brands perform best while combining mixture of effectivity, quality, and complexity."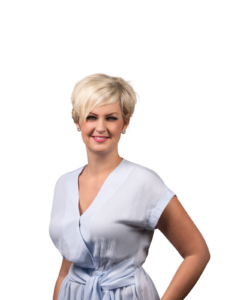 Public Affairs Partner, Ewing
Radka has been a leader in public affair management for over a decade, beginning her career as a spokeswoman for the Government Legislative Council in 2011 before leading the Prague City Hall Communication department. She joined Ewing in 2015, rising to partner and successfully advising clients ranging from IT industry groups to government bodies in strategic communication campaigns. In 2018, she led the presidential campaign for candidate Michal Horáček, who finished third in the voting. For her efforts, she was awarded the prestigious Sabre Award at a ceremony in Amsterdam.
" It is a great opportunity to discover yourself, your possibilities and limits. Perfect occasion for accelerating your career."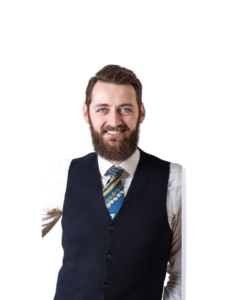 Creative Strategist, Adison
Jakub's been working in marketing and PR communication for more than a decade, last several years for Adison, an agency with focus on modern PR. His previous experience comes from social and digital agencies as well as the telco industry. Jakub's main professional passion is strategic creativity, which makes sense as he works as a creative strategist. He loves to cooperate with clients, who don't see PR as an executional, but rather a strategic tool that should be discussed with the board, not (only) the entry level staff. During his career, he's participated in a handful of projects awarded and shortlisted in Zlatý středník, Lemur, Effie and Sabre Awards.
"Young Lions will change you for the better. It might hurt, but you'll grow. In flippin' 24 hours!"
Senior Vice President, Managing Partner, FleishmanHillard
Radek Marsik serves as managing partner of FleishmanHillard's Prague office, working with clients from diverse industries, including retail, financial and professional services, industry and technology. In addition to his expertise in reputation management, public relations and public affairs, he provides crisis communications and media training. Radek is an acting chairman of Czech Public Relations Association (APRA) after serving as its board member for number of years. Before starting his career in public relations and public affairs, he co-founded and served as executive editor of Business World magazine.
Entry Fee
13.600 Kč (+VAT)
What Is Included
Participation of your team in a competition and the opportunity to win.
Recording of your presentation and Q&A.
Individual feedback session for each team with the jury.
Recording of your feedback session with the jury.
Entry to the Awards & Networking night.
Opportunity to attend Winners camp – for all medalists.