Create an Innovative Integrated Digital Led Campaign
24-hour Communication Challenge + Virtual Presentation
Thanks to GroupM Nexus, winners will receive delegate passes to Cannes Lions and the right to represent Czechia in worldwide Young Lions competitions.
Fri 24 Mar 2023 at 11:00 | Briefing session | in-person
Tue 28 Mar 2023 | Presentations, Winners & Feedbacks sessions | virtual
Mon 04 Apr 2023 at 19:00 | Awards & Networking Night | in-person

The Young Lions Digital Competition challenges young professionals with all types of digital expertise.
Team Challenge
Each team consists of two young professionals who work for any type of agency, client organisation (including small local brands) or as a freelancer. Teams can be combined.
Professions
It suits best to Digital Specialists, Digital Strategists, Campaign Specialists, Social Media Managers, Digital Managers, UX/CX designers, PPC specialists, etc.
Age Limit
All Young Lions participating in the competitions must be 31 or younger, born on or after 23 Jun 1992. A good understanding of spoken and written English is essential.
The Digital category capacity is 25 teams.
24-hour Challenge | From Brief to Work Submission
Unleash your digital expertise and create an integrated digital-led campaign using your unique digital approach. You are expected to show how the power of digital technology can answer the client's brief and provide a creative solution aligned with the technological evolution (online and/or mobile). Demonstrate your idea and usage of 3 digital led components in an A3 board. These components could be social media platforms or any other digital-led execution. A few days later, pitch your work in 5 minutes to a jury. The competition is entirely in English.
A3 board
The presentation board contains a description of your Campaign Summary, Creative Insight, Solution, and How does it work and visualization.
Written submission
The explanation consists of 4 parts (max. 150 words each): Campaign Summary, Creative Insight, Solution, and How it works.
Pitch Presentation
You will get 5 minutes to pitch your work to a jury, followed by a 5-minute Q&A.This is the time to shine and persuade the jury about the power of your campaign.
Take part in a race to greatness. Wherever you are in your career, just starting or super senior, you can benefit from it.
Like in sports, some go for the win and others for the experience. And everybody gets learning.
The Most Practical Way of Learning
You are naturally motivated to give your best performance as you participate in a competition. Moreover, you can compare your thinking and proposed solutions with others.
Unleash your Creative Potential
We ask you to be as creative as possible and come up with something extraordinary. We want you to enjoy the joy of creating. It is the feeling you want to experience every day. It's addictive.
Young Lions unmasks your strengths and weaknesses. You get lots of input on where to focus your effort and energy to better yourself, both in expertise and skills.
Is Your Great Good Enough?
So you think you are great. Bring your A-game and show it to the industry. Winning the competition will give you the proof; it takes only 24 hours to know it for sure.
Succeed in the competition and enjoy it. You will get recognition and credit from your peers, superiors, competitors, clients, parents, partners, and even your pets. Fame awaits you.
Winning such a coveted accolade as Young Lions gets you into the spotlight of our industry and brings you more exciting opportunities sooner than expected. We have plenty of such examples.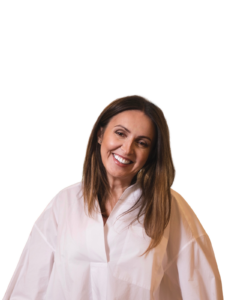 Founder & Creative Chief, WINGS Creative Leadership Lab
Gabriela Lungu is an award-winning executive creative director and a creative entrepreneur. She has worked for top companies in different countries, cultures and environments, including in the Czech Republic, and is now based in London, UK. She is often invited to judge A-list global creative competitions, to be a keynote speaker at top international industry events, and a tutor for advanced educational programmes. She's always enjoyed helping others elevate their creative and leadership skills, and has dedicated time to train and mentor talented people. Since 2017 she is doing it through Wings Creative Leadership Lab.
"Young Lions is a fabulous opportunity for young creatives to test their abilities against the clock, and receive feedback from some of the most respected names in the business. I encourage any ambitious professional to participate."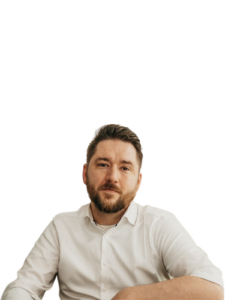 Creative Director, Triad Advertising CZ
Approaching his 18th year in ad industry this summer, Richard started right after tech high school as a new media designer in 2004, explaining to his clients the importance of having websites (particularly the first eShops for Datart and Luxor). Two years and two very successful e-shops later he got his first advertising job at MARK BBDO as "the art director who knows the online stuff" and immediately fell in love with this whole advertising thing. Since then Richard made it through other big name network agencies like Y&R, Grey, McCann and Ogilvy to finally fall in love with the independent contemporary advertising agency TRIAD where he now leads the creative department. At home he has a Belgian Malinois, a Grand Prix Effie and a Golden Cannes Lion out of which two he polishes every other Tuesday. Richard is also a keynote speaker, likes to lead workshops, enjoys watching eSports, loves William Gibson, beef lasagna and his wife Alex.
"Every young creative that isn't attending is sort of SUS."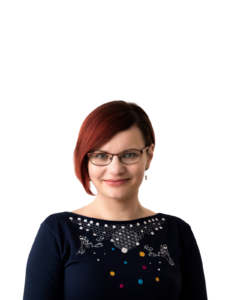 CEO H1.cz & Content Director GroupM NEXUS H1.cz, GroupM NEXUS
Veronika has been synonymous for energy and performance in H1.cz for the last 14 years. She is enthusiast for innovation and knowledge. She supports H1.cz team to continually develop and bring the clients always better service.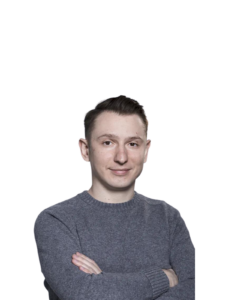 Head of Strategy & Brand Experience, DDB Prague
Dmitry is the Head of Strategy & Brand Experience at DDB Prague and Lead Facilitator for DDB SprintLabs, the dedicated Design Thinking & Innovation division of DDB. He joined DDB Prague back in 2018 from DDB Moscow where he has served as Digital & Innovation Lead, focusing on design of branded services and brand experience projects. Over the course of his more than a decade-long career at DDB Worldwide, Dmitry has developed award-winning campaigns, products and services for some of the biggest brands across CIS, Russia & CEE regions.
"Without a doubt, Young Lions Competition holds a massive opportunity to put yourself out there and skyrocket your career."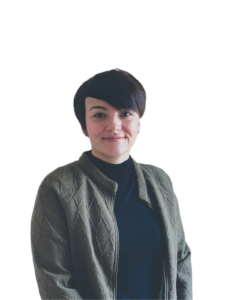 Freelance Idea Maker, Art Director, Illustrator freelance
I am idea maker, art director, illustrator – in general the creative person who is able to handle projects from the very first scratch to creative strategy, through raw concepts to final executions. I am not afraid to cover the brief for small online projects as to 360˚ campaigns. I can see a project as one complex thing with the focus on important details. I am experienced for more than 15 years in the advertising business. I have been working for small local clients and also for big international agencies like Comtech, Leo Burnett, McCann Prague, Knowlimits Group, and as a freelancer I have been also co-working with DDB Prague, Mustard or Darwin & Machines. I am grateful and proud that I had a chance to work for years on the Vodafone project for young people – Vodafone Youth, the SoMe and online activation program. In the last few months I had a chance to develop and finalized sponzoring project (thanks to Knowlimits Group) for Fosfa Life Science company with ambassador and project architect Eva Jiřičná and also I was a part of Digi&SoMe Team of General Pavel – the winning presidential campaign. I am skilled at setting up the workshops and team leading. And because in this type of business it is important to find your inner peace, I also have got certified as a yoga teacher. I am not complicated I ♥ ice-cream, sunshine and clever jokes. So, I am the person you would like to drink the coffee with.
"Roar with the heart of the lion."
Our partners support the development of the young generation of brand communication professionals and help them to grow in their ability to bring great creative ideas and innovative communication solutions needed for the commercial success of brands in today's dynamically changing environment.
GroupM Nexus is home to more than 100 digital marketing experts in Prague and more than 9000 worldwide, specializing in digital advertising, content creation, owned media optimization, analytics and reporting. Together we focus on cross-channel activation as well as acquiring deep market and media understanding through data. We work closely with the GroupM media agencies and their clients so that the client message reaches the right audience.
Entry Fee
13.600 Kč (+VAT)
What Is Included
Participation of your team in a competition and the opportunity to win.
Recording of your presentation and Q&A.
Individual feedback session for each team with the jury.
Recording of your feedback session with the jury.
Entry to the Awards & Networking night.
Opportunity to attend Winners camp – for all medalists.