Create an innovative solution
24-hour Communication Challenge + Virtual Presentation
Fri 24 Mar 2023 at 17:00 | Briefing session | in-person
Fri 31 Mar 2023 | Presentations, Winners & Feedbacks sessions | virtual
Mon 04 Apr 2023 at 19:00 | Awards & Networking Night | in-person

The Young Lions Marketers Competition challenges young professionals from client organisations.
Team Challenge
Each team consists of two young professionals working for client organisations (including small local brands). No freelancers or people from agencies are allowed.
Professions
It suits best to Marketers, Brand Managers, Activation specialists, Trade specialists, Key account managers, Promotion managers, etc.
Age Limit
All Young Lions participating in the competitions must be 31 or younger, born on or after 23 Jun 1992. A good understanding of spoken and written English is essential.
The Marketers category capacity is 25 teams.
24-hour Challenge | From Brief to Work Submission
Create a product/service/solution relevant to your brand that answers the charity's challenge. Demonstrate your idea about the product/service clearly in 10 slides PowerPoint presentation. A few days later, pitch your work in 5 minutes to the Media jury. The competition is entirely in English.
Presentation
Up to 10 slides to describe your product/service/solution. Later to be presented to the jury.
Written submission
Consist of 3 parts (max. 150 words each): Creative Idea/Insight, Strategy, Target audience, media planning & approach.
Pitch Presentation
You will get 5 minutes to pitch your work to a jury, followed by a 5-minute Q&A.This is the time to shine and persuade the jury about the power of your campaign.
Take part in a race to greatness. Wherever you are in your career, just starting or super senior, you can benefit from it.
Like in sports, some go for the win and others for the experience. And everybody gets learning.
The Most Practical Way of Learning
You are naturally motivated to give your best performance as you participate in a competition. Moreover, you can compare your thinking and proposed solutions with others.
Unleash your Creative Potential
We ask you to be as creative as possible and come up with something extraordinary. We want you to enjoy the joy of creating. It is the feeling you want to experience every day. It's addictive.
Young Lions unmasks your strengths and weaknesses. You get lots of input on where to focus your effort and energy to better yourself, both in expertise and skills.
Is Your Great Good Enough?
So you think you are great. Bring your A-game and show it to the industry. Winning the competition will give you the proof; it takes only 24 hours to know it for sure.
Succeed in the competition and enjoy it. You will get recognition and credit from your peers, superiors, competitors, clients, parents, partners, and even your pets. Fame awaits you.
Winning such a coveted accolade as Young Lions gets you into the spotlight of our industry and brings you more exciting opportunities sooner than expected. We have plenty of such examples.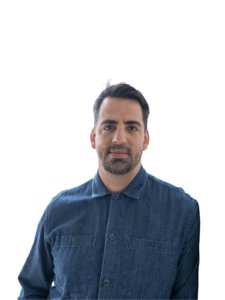 Chief Creative Officer, McCANN Prague
Leonard Savage has been a creative leader in advertising for over 15 years. He began his career as a designer and art director in Boston. He moved to global leadership as a founding CD of Leagas Delaney Prague, working as the worldwide creative lead for Skoda Auto. He returned to New York after 6 years in Europe to become an ECD within both Grey NY and Grey London. Since 2014 he has lead a global group of diverse clients from P&G, NFL, Nokia and British Petroleum. He partnered with Gillette on the Handle With Care project, which resulted in the creation of the Gillette Treo, which won 7 lions and was awarded invention of the year by Time Magazine. Leo's work has been recognized with a number of major advertising awards that have only bolstered the business results of his work. He now continues to do so as Chief Creative Officer of McCann Prague.
"Business is challenging but also exciting. Now it's the time for the creativity that wins the board room the same as the jury room."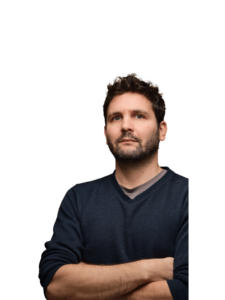 Associate Creative Director, Wunderman Thompson Prague
Marton has 15 years of experience as a creative working in Budapest for numerous agencies both network and privately owned. With a background in photography, he worked as an art director but dipped his toe in copywriting for regional projects on a few occasions. He has widespread experience across categories working on creative strategy, concepts and execution for clients like Heineken, Nissan, Vodafone, McDonalds and Deutsche Telekom. In Prague he is working for regional clients like Snapchat and MSD.
"Young Lions is great at highlighting that creativity is not a job but a culture. Plunge in, talk to people, ask questions, and build on your talent while having fun"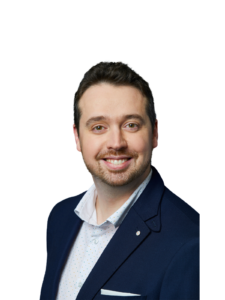 Marketing Director, TV Nova
Jakub is the Marketing Director at Nova Group and is responsible not only for the Marketing section, but also PR, Communication and Research & Media planning departments. His task is to make all projects and brands of TV Nova and Voyo visible, well-known, and significant. Jakub enjoys challenges, thinking out of a box and enabling businesses to grow. Between 2010 and 2014 he already worked at Nova Group as the Brand Manager. Afterwards, he was the Marketing Director at Mafra Publishing and subsequently held the same position at Zonky.
"Young Lions is a prestigious competition where young professionals have a perfect opportunity to test their limits, show their creativity, develop their abilities and learn from the best."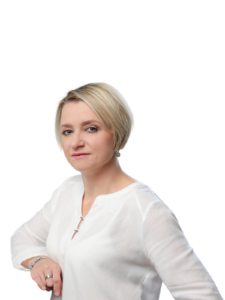 Commercial Excellence Director, CZ&SK Plzeňský Prazdroj, a.s.
Veronika's purpose is to lead companies to widen their business scope through disrupting status-quo and changing mindset of people. She has over 20 years of experience in innovation-related commercial roles, out of that nearly 10 years in senior leadership. Her passion is to bring innovations to life and lead people to adopt and drive change. She is "marketer by heart", with strong background in strategic marketing, innovation, trade & shopper marketing and customer development. She has spent her career with three marketing giants: Unilever, PepsiCo and Plzeňský Prazdroj.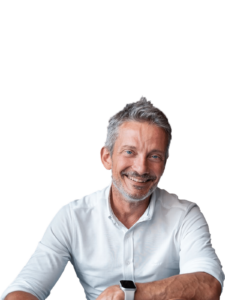 Chief Marketing Officer (CMO), Seyfor
I have been fortunate to gain over 20 years of experience managing various marketing and sales professionals groups. During my career, I have worked on a diverse range of products and services for both Business to Business and Business to Consumers markets. Through my work, I have contributed to launching and managing new products, developed communication strategies, managed P&L responsibility, planned businesses, and created marketing strategies. My experience includes managing middle-sized companies, marketing communication, brand management, and product launches. I have held several senior management positions in various companies, including Chief Marketing Officer, Director, Interim CMO, Marketing Director, and Advertising Director. I have managed marketing activities focused on building a solid and unique brand, promoting product brands, new product development and launch, and creating strategic plans for brands. Additionally, I have been responsible for media negotiations, research strategy, and customer experience and have managed different groups of marketing and sales professionals.
"I enjoy being able to witness the creative and innovative ideas of aspiring marketers while having the opportunity to provide constructive feedback to help them improve their skills. And, of course, being a judge gives me the feeling of importance."
Our partners support the development of the young generation of brand communication professionals and help them to grow in their ability to bring great creative ideas and innovative communication solutions needed for the commercial success of brands in today's dynamically changing environment.
Plzeňský Prazdroj is the cradle of the world's most popular beer category. The first batch of Pilsner Urquell beer was brewed here in 1842 and the brewmaster Josef Groll used the then unique method of bottom fermenting. The Pilsen Brewery gradually grew bigger and today the Plzeňský Prazdroj company comprises of four breweries in the Czech Republic (Pilsner Urquell, Gambrinus, Velkopopovický Kozel, Radegast), employs over 2,000 people, exports beer to more than 50 countries, and is a leader among brewers in the region and the biggest exporter of Czech beer.
Entry Fee
13.600 Kč (+VAT)
What Is Included
Participation of your team in a competition and the opportunity to win.
Recording of your presentation and Q&A.
Individual feedback session for each team with the jury.
Recording of your feedback session with the jury.
Entry to the Awards & Networking night.
Opportunity to attend Winners camp – for all medalists.