The young professionals go head-to-head and compete against the clock to be crowned the Young Lions champions.
It takes only 24 hours from a brief to the outcome.
Each team has two members from agencies, client organisations or freelancers.
Already Registered to Competitions and Want to Prepare Better?
Warmup Workshop | Tue 07 Feb 2023 | 19:00 | Prague | WPP campus
The workshop is only for the Young Lions 2023 competitors. Past jury members and winners will share their tips and recommendations on how to succeed and answer all your questions.
Register to Warmup Workshop
Capacity is limited to 60 attendees.
Registration to Warmup Workshop is closed. Capacity is reached.

Young Lions develop ambition and the ability to create excellent communications solutions. We can call them the national championship for brand communication professionals aged 31 or under*.
*competitors need to be born on or after 23 Jun 1992.
Young Lions provide a unique opportunity to develop creative and personal excellence.
The only platform where young professionals can find out how good they are compared to their peers.

Coveted award closely watched by the whole industry.

Success accelerates career development.

Develop a healthy ambition.
Powerful learning through experience by working under time pressure.
Provides invaluable group and individual feedback sessions.

Develops competencies in communication, cooperation, problem-solving, decision-making, getting things done, pitching, and presenting.

Enhances ability to create excellent solutions.
It is a competition to suit people from every corner of the communication industry, the perfect opportunity to put your talent in the spotlight and get priceless learning.

You can send as many teams as possible (as our capacity allows). Team members can be from the same organisation or combined from different organisations; you can even put together people from agencies and clients.
Are you from marketing, communication, or PR?
We have a category specifically for clients (people working for brands) – the Marketers category, but you can select any category.
It is not only for creatives, as some people think. It is also great for strategists, accounts, digital and PR specialists, etc.
You can select from four categories. You are not eligible for the category Marketers.
Whatever your profession is in the marketing communication industry, you can select one of the four categories.
Like people from agencies, you are not eligible for the category Marketers.
Participants can choose one of five different categories. Each category has its specifics and brings a different challenge. Some categories limit who is eligible for entry. All details can be found on individual categories pages.

Thanks to our Main Partners in the Digital and Media categories, GroupM and Hearts & Science, winners will get an opportunity to represent Czechia in World competitions, and the delegate passes to the Cannes Lions festival.
Develop an innovative communication strategy and demonstrate how you intend to use selected media channels.
Max capacity is 25 teams.
Win a delegate pass to Cannes Lions.
Unleash your digital expertise and create an innovate integrated digital-led campaign.
Max capacity is 25 teams.
Win a delegate pass to Cannes Lions.
Create an innovative PR campaign in response to a client's brief.
Max capacity is 25 teams.
Showcase your creative skills and use your craft to produce a brilliant print ad.
Max capacity is 25 teams.
Use your brand and create an innovative solution that answers the challenge from the brief.
Max capacity is 25 teams.
We brief all categories in one day, on Friday 24 Mar. After the briefing session of your category, you have 24 hours to deliver your entry.

The next week, each category has its own day for presentations, jury session, winners announcement, and feedback sessions.

On Mon 03 Apr, we will all meet at the Awards & Networking Night to get together and celebrate winners.

Each category has it's own jury president, who represents the entire jury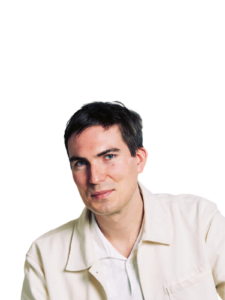 Strategy Director, Wunderman Thompson, London
Pierce is an award-winning strategy director with over 12 years of experience at creative, digital and CX agencies – during his time in the industry he's helped to change the fortunes of dusty legacy brands and new challengers. Delivering creative campaigns from Doncaster to Delhi on TV, TikTok and every touchpoint in between. A proud generalist, he believes that the best strategy always reveals a 'dirty little secret' and loves seeing BIG ideas go beyond borders to shape internal and external cultures. A keen commentator on the industry, he's had his writing appear in Campaign, The Times and the Grocer.
"The best ideas are always a bit uncomfortable at first – Young Lions is the perfect launchpad for contrarian thinking that challenges today's 'wisdom' and moves the role of media forward."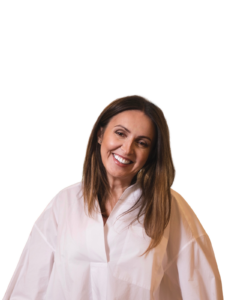 Founder & Creative Chief, WINGS Creative Leadership Lab
Gabriela Lungu is an award-winning executive creative director and a creative entrepreneur. She has worked for top companies in different countries, cultures and environments, including in the Czech Republic, and is now based in London, UK. She is often invited to judge A-list global creative competitions, to be a keynote speaker at top international industry events, and a tutor for advanced educational programmes. She's always enjoyed helping others elevate their creative and leadership skills, and has dedicated time to train and mentor talented people. Since 2017 she is doing it through Wings Creative Leadership Lab.
"Young Lions is a fabulous opportunity for young creatives to test their abilities against the clock, and receive feedback from some of the most respected names in the business. I encourage any ambitious professional to participate."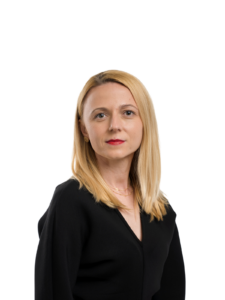 Barbora is with WPP agencies more than 12 years. She transformed her skills from pure PR women to multichannel specialist combining social media expertise with PR and influencers knowledge running campaigns across 10 countries. She won first Effie award in Ogilvy with pure PR project (and 15 others in last 6 years).
"I believe that brands perform best while combining mixture of effectivity, quality, and complexity."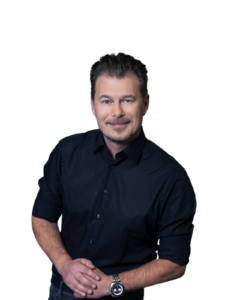 Creative Director, TV Nova
Peter is a creative who likes to break down walls and build new worlds. He has over two decades of experience in creative, digital and marketing, and he's learnt from and led some of the great fellows at Fallon, Lowe, VCCP and VMLY&R in Helsinki, London and Prague. Along the way, he's picked up some coveted international silverware like Clios, Effies and Cannes Lions.
"At Young Lions, you get to see first-hand how incredibly talented, energetic and resourceful young creatives are. And there's nothing quite like cracking a brief that can change people's lives, with only 24 hours to respond."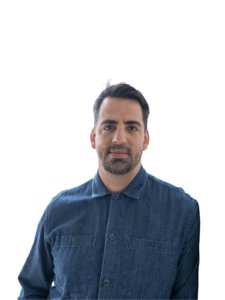 Chief Creative Officer, McCANN Prague
Leonard Savage has been a creative leader in advertising for over 15 years. He began his career as a designer and art director in Boston. He moved to global leadership as a founding CD of Leagas Delaney Prague, working as the worldwide creative lead for Skoda Auto. He returned to New York after 6 years in Europe to become an ECD within both Grey NY and Grey London. Since 2014 he has lead a global group of diverse clients from P&G, NFL, Nokia and British Petroleum. He partnered with Gillette on the Handle With Care project, which resulted in the creation of the Gillette Treo, which won 7 lions and was awarded invention of the year by Time Magazine. Leo's work has been recognized with a number of major advertising awards that have only bolstered the business results of his work. He now continues to do so as Chief Creative Officer of McCann Prague.
"Business is challenging but also exciting. Now it's the time for the creativity that wins the board room the same as the jury room."
Our partners support the development of the young generation of brand communication professionals and help them to grow in their ability to bring great creative ideas and innovative communication solutions needed for the commercial success of brands in today's dynamically changing environment.
WPP is the creative transformation company. We use the power of creativity to build better futures for our people, planet, clients and communities.  As our CEO Mark Read says: "Creativity has the power to ensure that what comes next is better than what came before."   In the Czech Republic, WPP unites a diverse group of talent and expertise across creative, technology, media, digital, and research agencies – Ogilvy, VMLY&R, Wunderman Thompson, GroupM, H1.cz, EssenceMediacom, Mindshare, Wavemaker, METS Czech, Ogilvy (Performance Marketing), EM2 Media Agency and Kantar. We share the WPP Campus on Bubenská 1 to collaborate, learn and create great work for clients in our vibrant workspace.  
Nova Group is the largest television and media group in Czechia and operates one of the most successful commercial TVs in Europe. Shortly after its launch in 1994, it became the market leader in terms of viewership, advertising revenues, technology use, independent news, locally produced shows and widest choice of content through a range of niche channels that complement the main channel TV Nova. Nova Group offers a wide portfolio of online portals(TN.cz, nova.cz) and its own streaming service Voyo, which is the most popular local SVOD in Czechia with more than half a million subscribers.