Develop an Innovative Communication Strategy
24-hour Communication Challenge + Virtual Presentation
Thanks to Hearts & Science, winners will receive delegate passes to Cannes Lions and the right to represent Czechia in worldwide Young Lions competitions.
Fri 24 Mar 2023 at 09:00 | Briefing session | in-person
Mon 27 Mar 2023 | Presentations, Winners & Feedbacks sessions | virtual
Mon 04 Apr 2023 at 19:00 | Awards & Networking Night | in-person

The Young Lions Media Competition challenges young professionals from agencies and client organisations and freelancers.
Team Challenge
Each team consists of two young professionals who work for any type of agency, client organisation (including small local brands) or as a freelancer. Teams can be combined.
Professions
It suits best to Strategists, Idea makers, Account managers, Media specialists, Media planners, etc.
Age Limit
All Young Lions participating in the competitions must be 31 or younger, born on or after 23 Jun 1992. A good understanding of spoken and written English is essential.
The Media category capacity is 25 teams.
24-hour Challenge | From Brief to Work Submission
Create an innovative communication concept and strategy detailing how the idea will be executed and media creatively used. The strategic idea must be demonstrated clearly across the selected media channels. Demonstrate your concept and strategy in 10 slides PowerPoint presentation. A few days later, pitch your work in 5 minutes to the Media jury. The competition is entirely in English.
Presentation
No more than 10 slides to describe your communication strategy. Later to be presented to the jury.
Written submission
Consist of 3 parts (max. 150 words each): Creative Idea/Insight. Strategy. Execution.
Pitch Presentation
You will get 5 minutes to pitch your work to a jury, followed by a 5-minute Q&A.This is the time to shine and persuade the jury about the power of your campaign.
Take part in a race to greatness. Wherever you are in your career, just starting or super senior, you can benefit from it.
Like in sports, some go for the win and others for the experience. And everybody gets learning.
The Most Practical Way of Learning
You are naturally motivated to give your best performance as you participate in a competition. Moreover, you can compare your thinking and proposed solutions with others.
Unleash your Creative Potential
We ask you to be as creative as possible and come up with something extraordinary. We want you to enjoy the joy of creating. It is the feeling you want to experience every day. It's addictive.
Young Lions unmasks your strengths and weaknesses. You get lots of input on where to focus your effort and energy to better yourself, both in expertise and skills.
Is Your Great Good Enough?
So you think you are great. Bring your A-game and show it to the industry. Winning the competition will give you the proof; it takes only 24 hours to know it for sure.
Succeed in the competition and enjoy it. You will get recognition and credit from your peers, superiors, competitors, clients, parents, partners, and even your pets. Fame awaits you.
Winning such a coveted accolade as Young Lions gets you into the spotlight of our industry and brings you more exciting opportunities sooner than expected. We have plenty of such examples.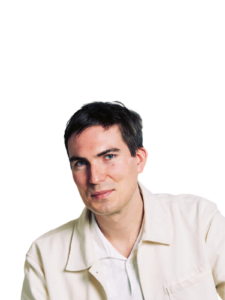 Strategy Director, Wunderman Thompson London
Pierce is an award-winning strategy director with over 12 years of experience at creative, digital and CX agencies – during his time in the industry he's helped to change the fortunes of dusty legacy brands and new challengers. Delivering creative campaigns from Doncaster to Delhi on TV, TikTok and every touchpoint in between. A proud generalist, he believes that the best strategy always reveals a 'dirty little secret' and loves seeing BIG ideas go beyond borders to shape internal and external cultures. A keen commentator on the industry, he's had his writing appear in Campaign, The Times and the Grocer.
"The best ideas are always a bit uncomfortable at first – Young Lions is the perfect launchpad for contrarian thinking that challenges today's 'wisdom' and moves the role of media forward."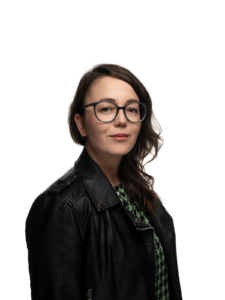 Executive Creative Director, Zaraguza Praha
It was the Young Lions victory in Cannes that kickstarted Kateřina's advertising career - she became the first Czech to ever win a gold medal in the Media category. Currently, she figures as an Executive Creative Director in the Zaraguza advertising agency. Idea-making aside, she is also passionate about production, so it is only logical she finds a great deal of satisfaction in creating a campaign and hitting the film set right after. Kateřina's creativity does not stop with working hours, and her recently published sci-fi book Sladké sny proves just that.
"Young Lions can be both a valuable experience and a stepping stone to your career. I am proof of that."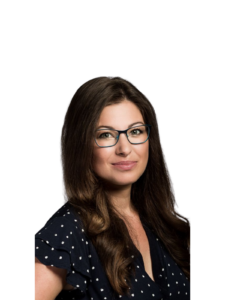 Chief Operations Officer (COO), Mindshare
Lucie has been working in the world of media and marketing for ten years. Currently, from the position of Chief Operations Officer at the media agency Mindshare, she mainly takes care of the overall development of the agency and participates in the creation of communication and media strategies for a wide range of clients. Thanks to her long-term leadership of the research department, she also consults on brand building and communication effectiveness. As part of WPP, Lucie helps to connect individual expertises, and occasionally lectures at VŠE and VŠKK.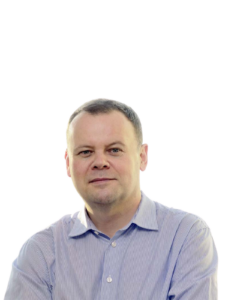 Petr worked for twenty-five years + in the management of companies operating at both poles of the media market: in media agencies and on the media side. Eight years ago in 2015 he became independent MEDIA COACH with focus on the area of media planning and with ambition to guide advertisers safely and knowledgeably through the labyrinth of the media market. He provides both long-term collaboration in media planning and buying, as well as ad hoc consultancy and media training. Petr is also lecturer at Prague University of Creative Communication, media planning blogger and member of several marketing and advertising juries.
"Young Lions Competition is a unique opportunity for young marketers to measure their strengths against others and try their hand at teamwork under time pressure."
"I believe that the field of media planning need young talented people who can present workable media strategies to clients."
Managing Director, Hearts & Science
Jergus is currently managing Hearts & Science, a marketing agency based in Prague. He is a seasoned marketeer with a passion for strategy. During his career, he has worked as a communications strategist alongside some of the biggest advertisers on the market. With Hearts & Science, he and his team are looking to solve complex marketing challenges for their clients.
"What I cherish the most about the experience, is that it gave me more confidence in my day-to-days job. Those couple of days at YL helped pave the way in my future career. I'm proud that I can now be on the other side of the trenches as a juror, and be part of that unforgettable energy."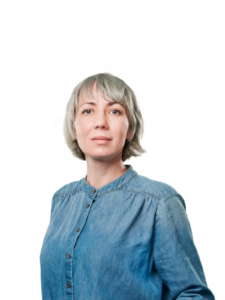 Head of Creative, Addict Agency
Nicole started her career in advertising as and art director at Ogilvy Warsaw, in Poland, then move to Czechia and continued to work in creative industry. During 18 hears in a business she become Creative Director. Previously working on accounts such as Samsung Czech & Slovakia, Skoda Auto now is focusing her creative energy on campaigns for Audi, Plzensky Prazdroj and local clients at Addict Agency. As a member of Czech Art Directors Club, she is involved in activities of local creative community.
"How to create campaign idea? Start with the message that your audience will understand quickly. Main idea should be simple, if it won't fit into two sentences its too long. Select media types that suits your audience best and remember that its good to tailor the message to the medium you want to use."
Our partners support the development of the young generation of brand communication professionals and help them to grow in their ability to bring great creative ideas and innovative communication solutions needed for the commercial success of brands in today's dynamically changing environment.
Hearts & Science is a marketing agency belonging to the Omnicom family. We are a strategic partner for those who need functional, tailor-made solutions. We solve complex marketing challenges. We connect different talent, tools & methodologies and each combination is unique. We listen and strive to have strong connections with our clients and to understand them. We aim to uncover their real, underlying challenges. We look for the most valuable insights about consumers and their behaviour to drive measurable results.
Entry Fee
13.600 Kč (+VAT)
What Is Included
Participation of your team in a competition and the opportunity to win.
Recording of your presentation and Q&A.
Individual feedback session for each team with the jury.
Recording of your feedback session with the jury.
Entry to the Awards & Networking night.
Opportunity to attend Winners camp – for all medalists.